Sexton Ford's Body Shop is located on the back side of our service department.  Please see the following images below to help guide you to our highly trained professionals.

Step 1 - Drive past our service department over head doors towards the rear lot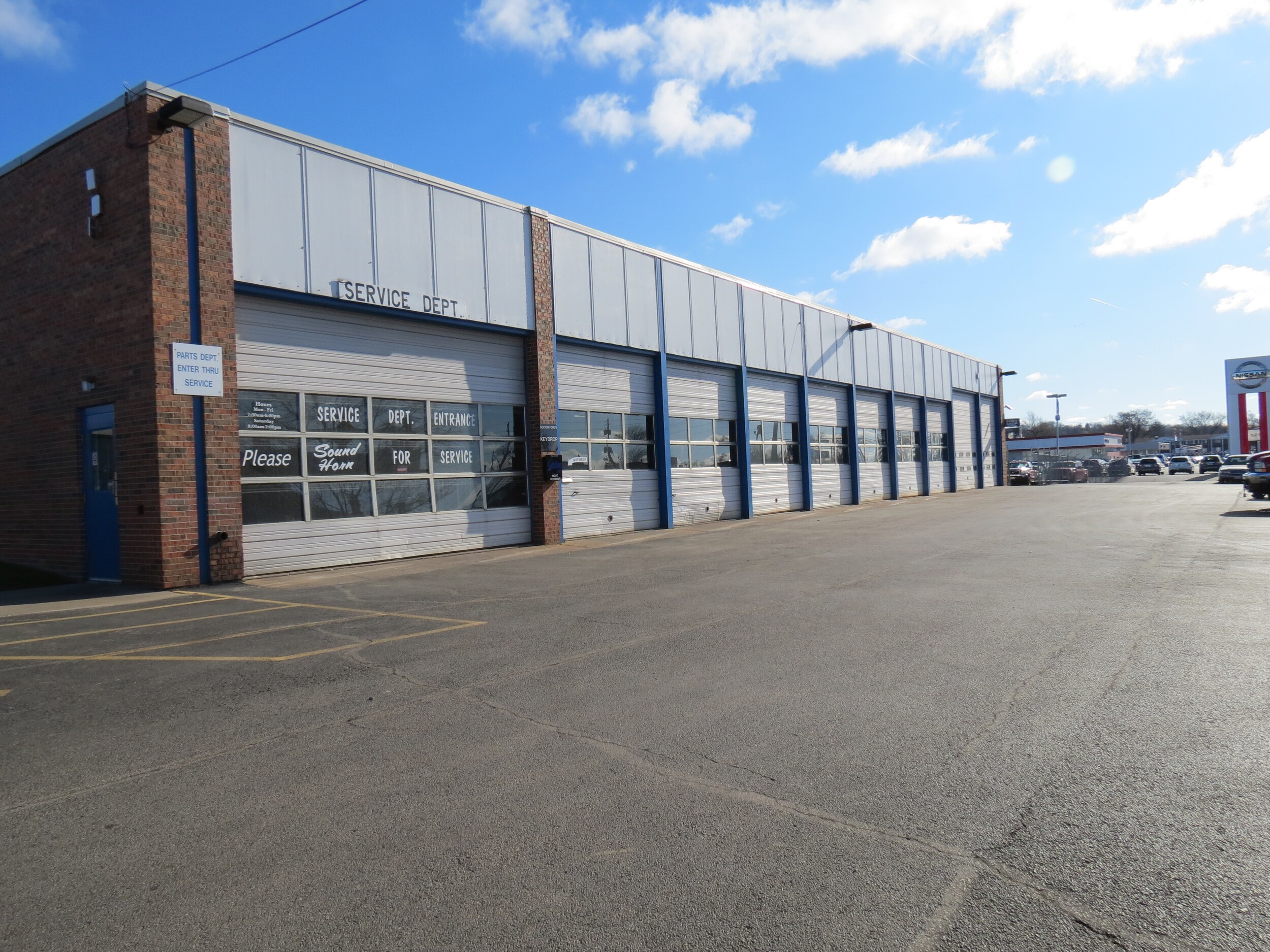 Step 2 - Drive into the fenced in area - Please proceed with caution as vehicles are coming in and out for service work.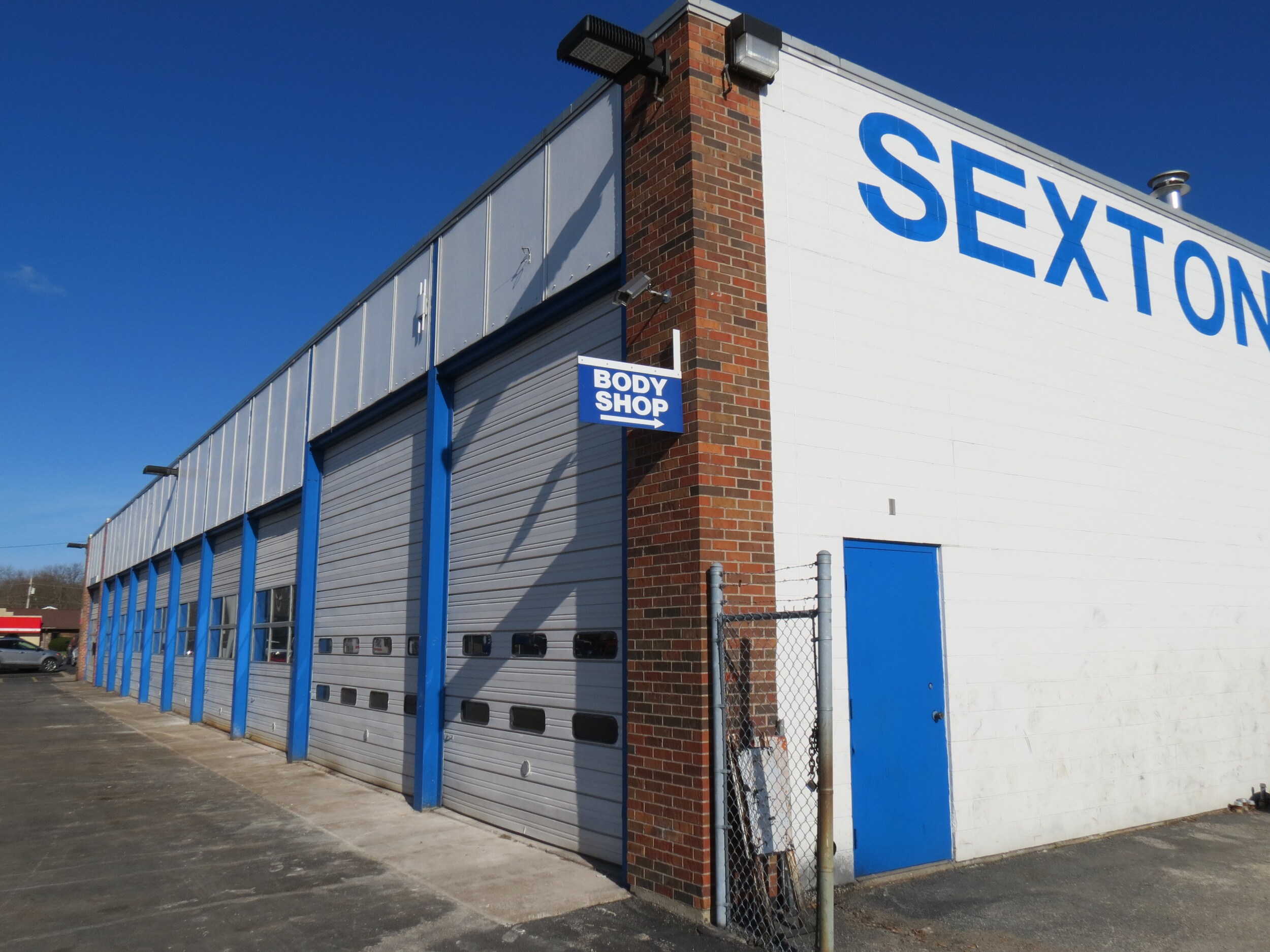 Step 3 - Continue straight into the fenced in area and the Body Shop office door is located 200 feet on the left side.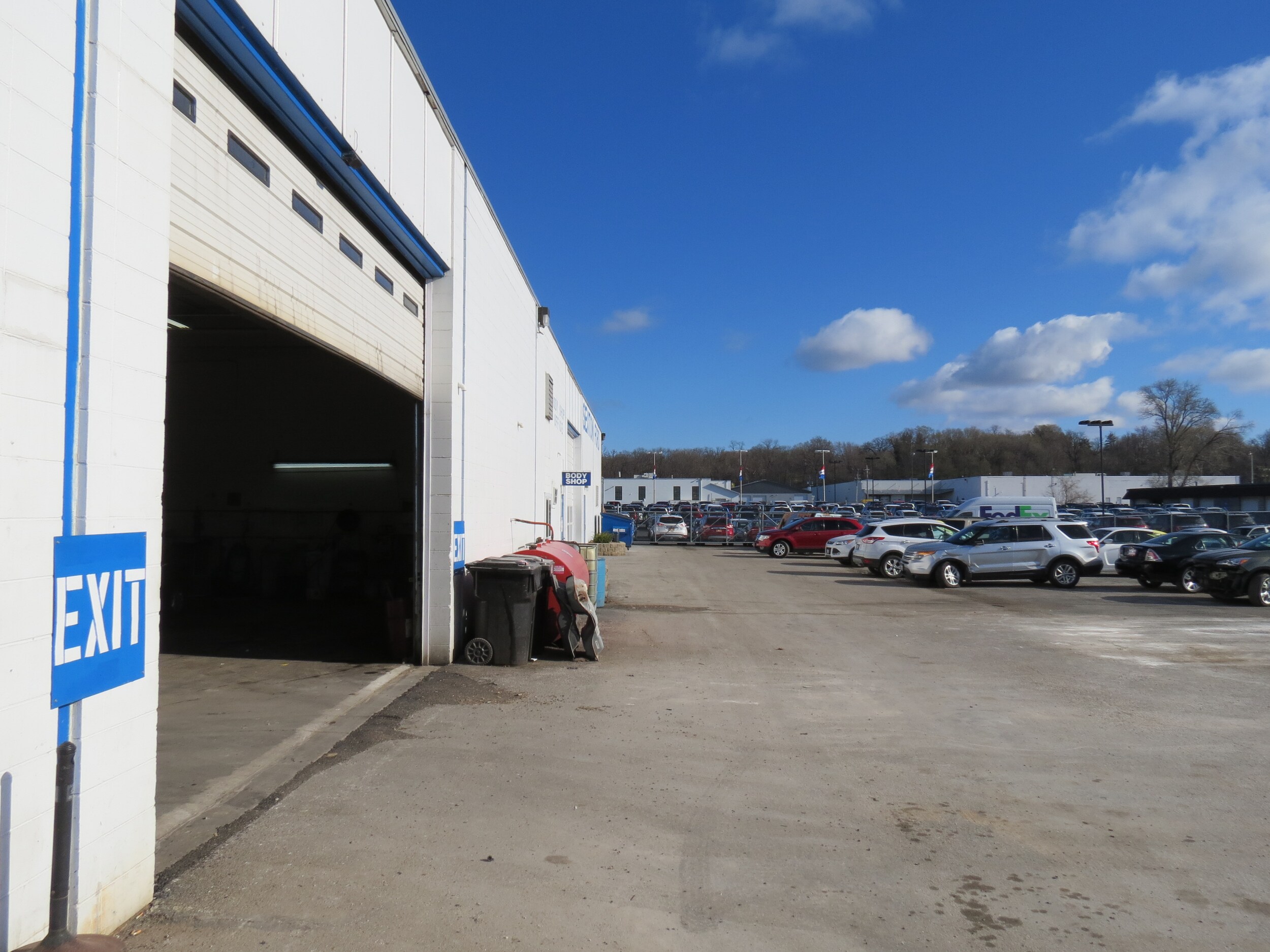 Step 4 - Please feel free to park your vehicle within any available stall outside of our building.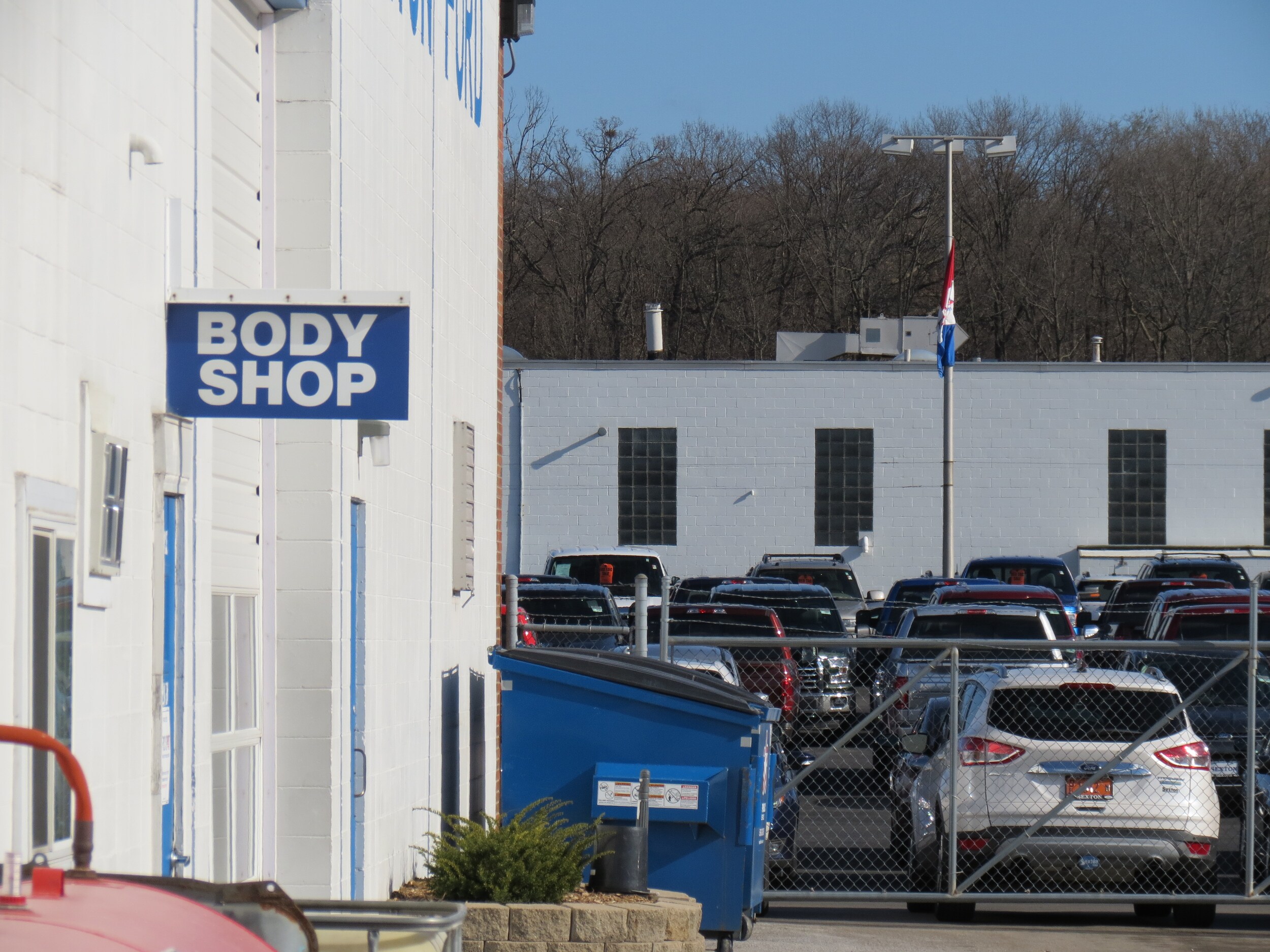 Step 5 -  Please enter through the blue office door.